Product Item:Open Type CNC Fiber Laser Cutting Machine
1. Excellent Path Quality: Smaller laser dot and high work efficiency, high quality.
2. High Cutting Speed: cutting speed is 2-3 times than same power CO2 laser cutting machine.
3. Stable Running: adopt top world import fiber lasers, stable performance, key parts can reach 100,000 hours;
4. High Efficiency for photoelectric conversion: Compare with CO2 laser cutting machine, CNC fiber laser cutting machine have three times photoelectric conversion efficiency.
5. Low Cost: Save energy and protect environment. Photoelectric conversion rate is up to 25-30%. Low electric power consumption, it is only about 20%-30% of traditional CO2 laser cutting machine.
6. Low Maintenance: fiber line transmission no need reflect lens, save maintenance cost;
7. Easy Operations: fiber line transmission, no adjustment of optical path.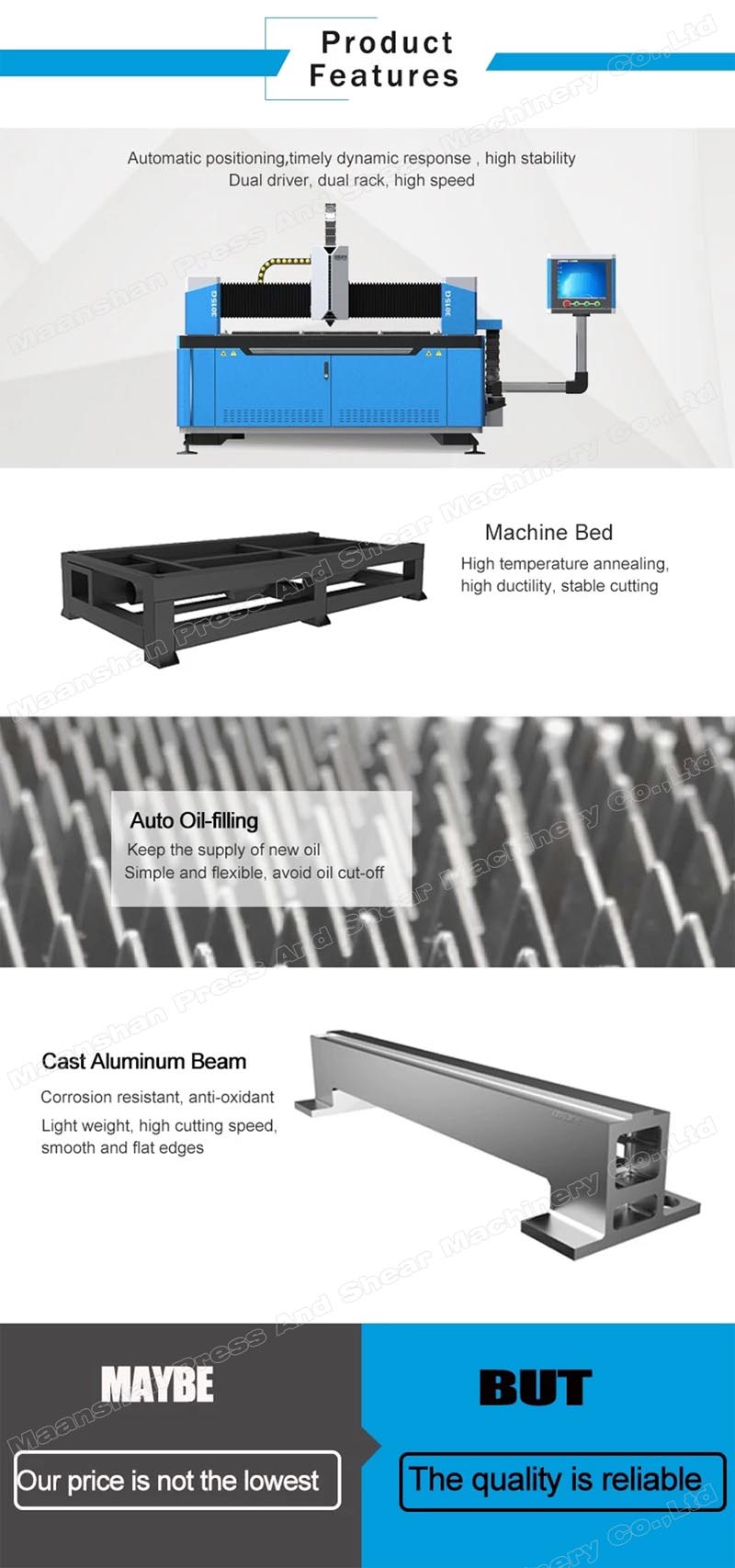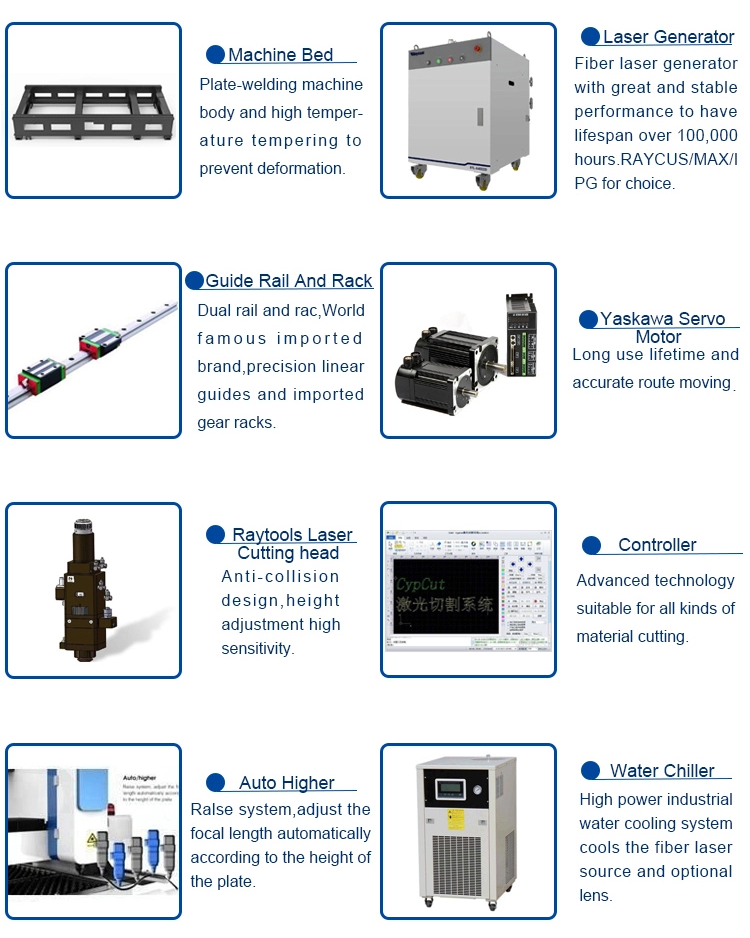 Fiber Laser Source 
1. Fiber Laser Module
2. Low Energy Consumption: Save energy and protect environment
3. Photoelectric conversion rate is up to 25-30%
4. Low electric power consumption, it is only about 20%-30% of traditional CO2 laser cutting machine
5. Lifetime is more than 100,000 hours
6. Almost free maintenance.
Applied materials and Industry:
Fiber cutting (Metal Material):
Single Table Laser Cutting Machine mainly used for cutting carbon steel, silicon steel, stainless steel, aluminum alloy, titanium alloy, galvanized steel sheet, pickling board, aluminum zinc plate, copper and many kinds of metal materials cutting and so on.
Fiber cutting (Metal Industries):
Sheet Metal Laser Cutting Machine applied in sheet metal processing, aviation, spaceflight, electronics, electrical appliances, subway parts, automobile, machinery, precision components, ships, metallurgical equipment, elevator, household appliances, gifts and crafts, tool processing, adornment, advertising, metal foreign processing various manufacturing processing industries.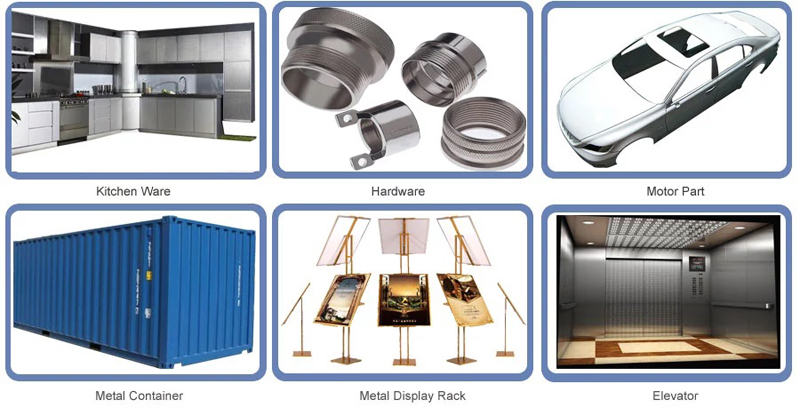 COMPANY AND WORKSHOP
DURMACNC laser company provides a set of laser processing solutions and related facilities for domestic and foreign customers, including fiber laser marking machine, laser welding machine, fiber laser cutting machine series and other series a variety of industrial laser equipment and supporting products that are used widely in the advertising industry, sheet metal industry, instrumentation, printed circuits, computer manufacturers, mobile communications, automobile parts, precision instruments, building materials, clothing apparel, city lights, gold and silver jewelry, gifts, graphic arts and other industries.
Quality
Based on ISO9001 quality control system, DURMACNC strict controls the quality from raw materials, mechanical processing to the machine delivery to ensure the performance and quality of ex-factory product.
Service
DURMACNC laser set up a marketing management center, there being two branches and more than one hundred offices at home, established more than a dozen overseas branches where the technical service personnel reside. DURMACNC laser provides customers with comprehensive pre-sale, sale, after-sales support and services.
Where there are DURMACNC laser products, there are the DURMACNC's services!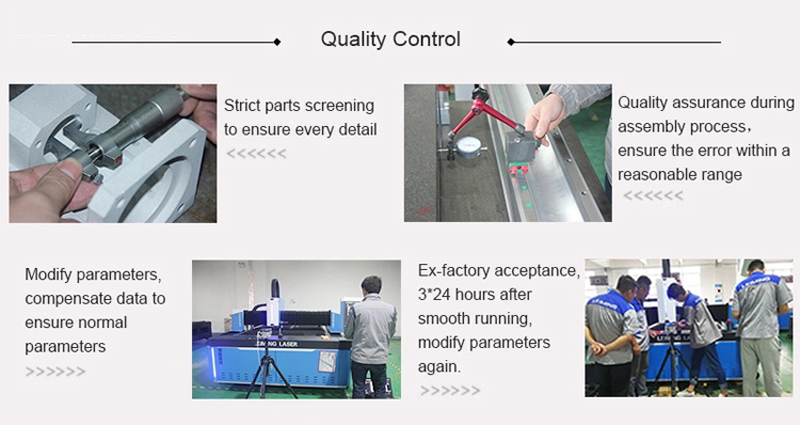 Product Parameters
Model
PS3015
PS4020
PS6020
PS6025
Working Area
3000*1524 mm
4000*2000 mm
6100*2000 mm
6100*2500 mm
Laser Output Power
6000w/4000w/3000w/2000w/1500w/1000w
X/Y-axis positioning accuracy
0.03 mm
0.05 mm
X/Y-axis repositioning accuracy
0.02 mm
0.03 mm
X/Y-axis Max. linkage speed
140 m/min
Cutting Parameter: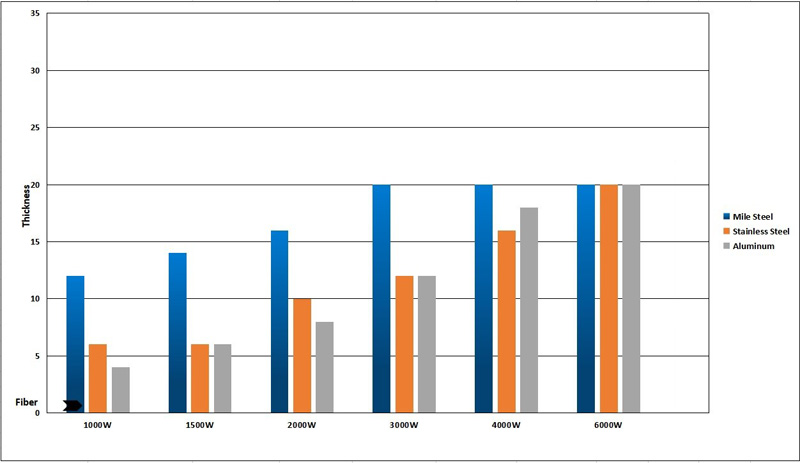 Packing & Delivery: